Icom CR-263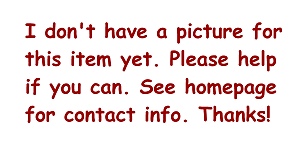 Type:
High stability crystal unit
Oscillator QRG:
30.72 MHz
Performance:
±0.5 ppm, 0°C to +60°C
Voltage:
8 VDC, supplied by radio
Current drain:
Max ? mA
Dimensions (W*H*D):
? mm
Weight:
? gr
Manufactured:
Japan, 198x-199x (Discontinued)
Other:
Rare! Kan be replaced by CR-64 if voltage is modified
Related documents:
Modifications:
Applicable radios:
IC-1275A
IC-1275E
and possibly other radios...