DLS 200C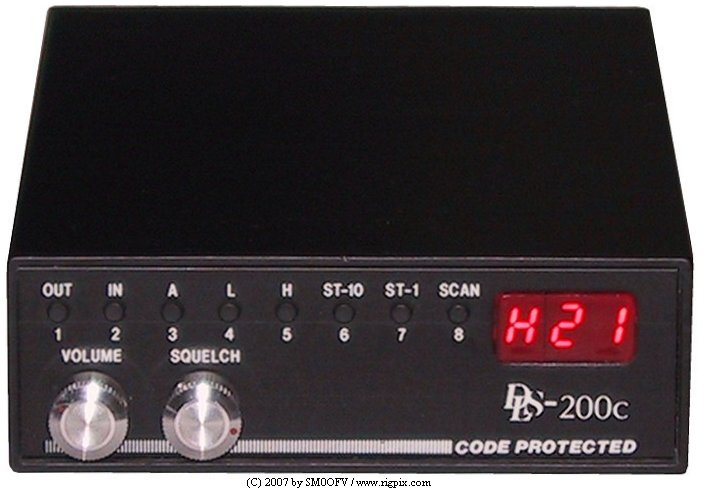 Type:
VHF/UHF receiver/scanner
Frequency range:
77.5125-79.9875 / 410-412.5 MHz
Mode:
FM (15 KHz BW)
Receiver system:
Double conversion superheterodyne
1st IF: 10.7 MHz
2nd IF: 455 KHz - Ceramic filter:
Sensitivity:
N/A
Selectivity:
N/A
Image rejection:
N/A
Voltage:
13.8 VDC
Current drain:
Max ? mA
Impedance:
50-75 ohms, DIN41585
Dimensions (W*H*D):
120*40*180 mm
Weight:
0.5 Kg
Manufactured:
Sweden, 198x-199x (Discontinued)
Other:
200 channels @ 100 ch/s. Tailor-made for
Swedish police and rescue bands
New price 1988 in Sweden: 2995:- SEK
New price 1990 in Sweden: 2865:- SEK
Related documents:
User manual (older) 338 KB, in swedish)
User manual (newer, red dot) 332 KB, in swedish)
PLL: MC145106P
FM-IF: MC3357P
Modifications: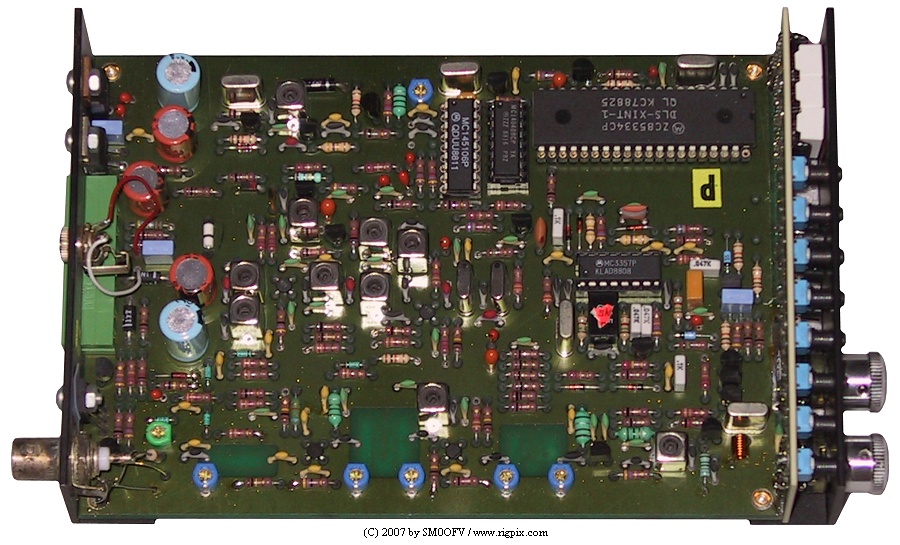 This one was owned by yours truly, modified with a BNC jack.